Family owned and operated since 1981
ABOUT PARDO FLEET SOLUTIONS
Pardo Fleet Solutions, now a fourth generation family owned truck service and maintenance business, prides themselves on being the premiere "one stop shop" for all your fleet's needs. Small or large, Pardo Fleet Solutions offers complete maintenance programs to major overhauls on every make and model from pick up trucks to tractor and trailers, and everything in between.
Pardo Fleet Solutions prides itself on professional employees, master skilled technicians, state-of-the-art diagnostic equipment, excellent turnaround time and customized service to suit all your needs. If you can't come to us, Pardo Fleet Solutions, fully equipped, Mobile Emergency Advantage units offer you, our valued customer, mobile on-site preventative maintenance and repairs with the same quality and effectiveness for your entire fleet.
HISTORY
Pardo Fleet Solutions heritage is traced back to Dom's Motor Express in the 1960's, established by Dominick Pardo, and Pardo Truck Service Parts Warehouse, established by Joseph Pardo in 1981, out of a one bay garage. Rapidly growing and leading the heavy duty truck parts industry in the Philadelphia market. Building on the reputation Joseph Pardo began, the company prospered and grew to encompass 11 locations covering 5 states while delivering quality, in-stock products sold by an experienced sales and service team committed to superior customer service.
Presently, Pardo Fleet Solutions is a full service fleet maintenance company expanding our service functions to meet the needs of all sized fleets tailoring to your needs. Services include, but not limited to: an authorized Cummins Onan dealership along with a preferred vender to carry and install Lubecore Automated Lubrication Systems, for on-highway, off-highway, truck and trailer services, DPF cleaning using FSX Cleaning System and engine diagnostics, also available on-site with our Mobile Service Unit. Pardo Fleet Solutions, with our extensive distribution network and exceptional products & services, are committed to getting the correct product for the job.
Having the highest rated employees, allows Pardo Fleet Solutions the greatest opportunity to deliver excellent customer service while being dedicated to providing expert service assistance to help stop production down time. All our service bays are equipped with the latest technology and master technicians that have extensive training in products and service for all trucks and commercial equipment for all makes and models. Our mobile service units are equipped with parts and accessories that allow us to fix the problem on-site, quickly.
For 38 years in the industry, 4th generation in the service and parts business, Pardo Fleet Solutions has the footprint and insight to keep your fleet on the road.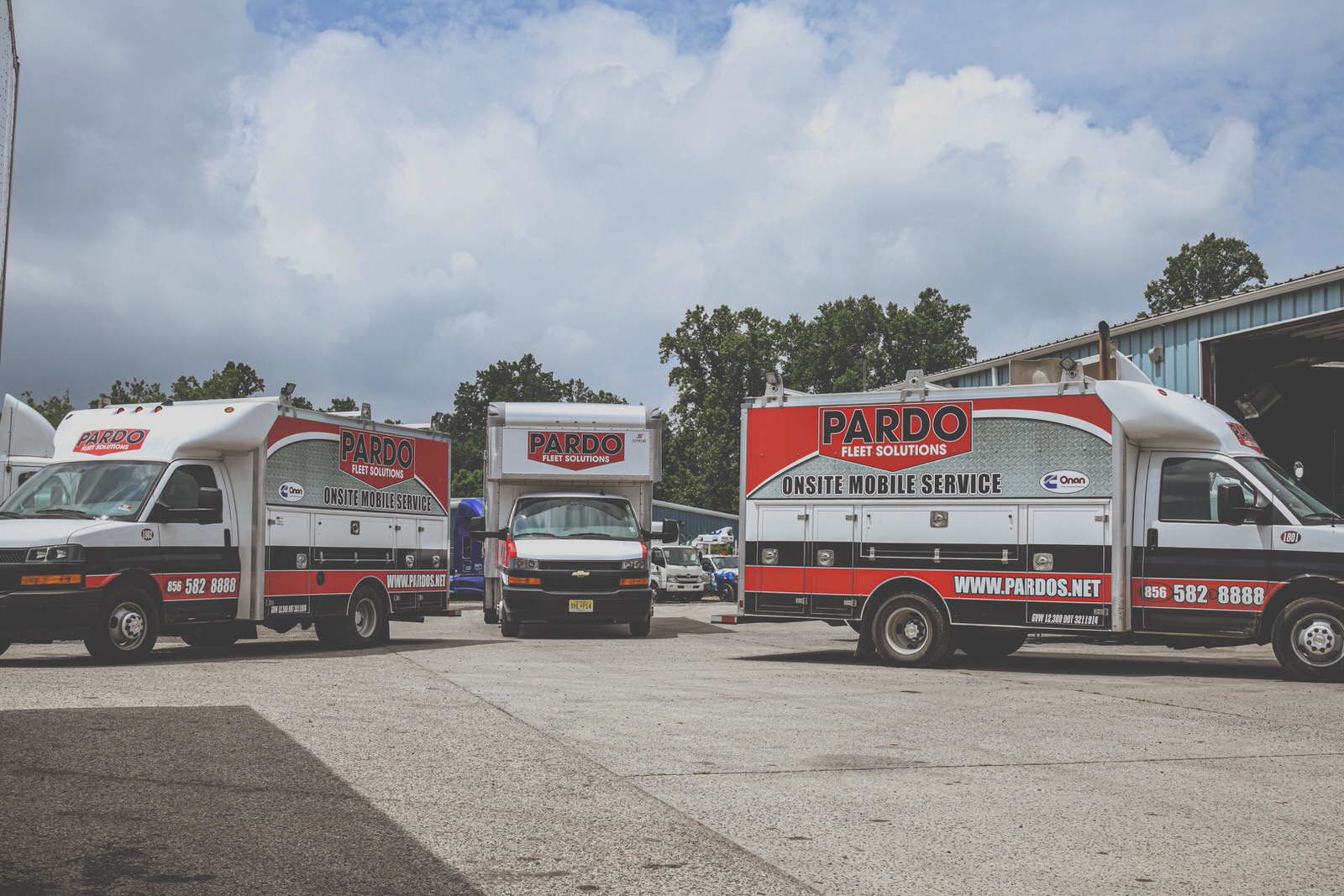 Call us 24/7 for help
---
(856) 582-8888