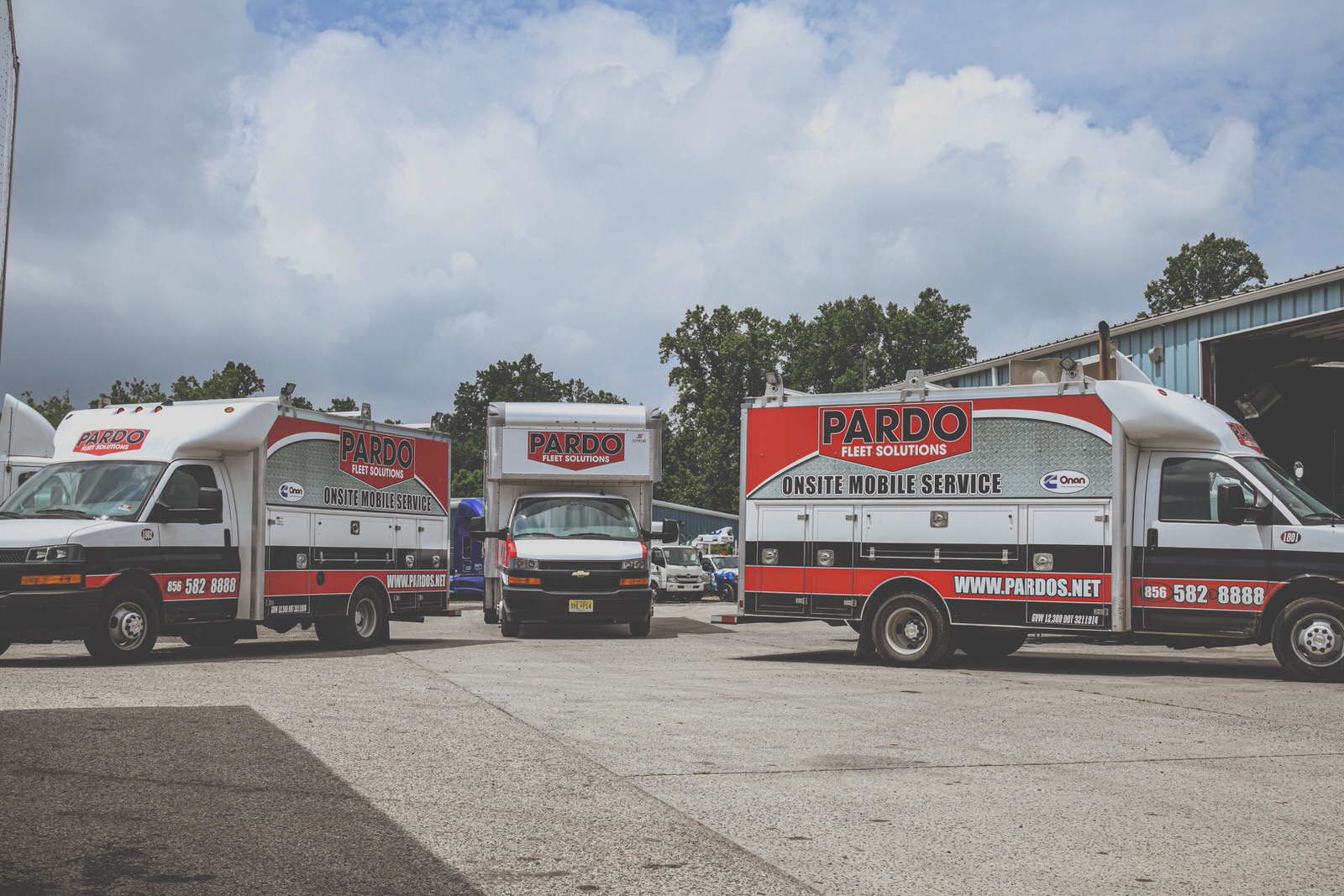 Call us 24/7 for help
---
(856) 582-8888
Customized Preventative Maintenance Plan
Maintaining commercial vehicles. On-going technical training. Technology and equipment. Maintaining parts inventory. Administrative costs. Capital investment.
These are just a few items to consider when maintaining maintenance on your in-house fleet.
Another answer is outsourcing your maintenance to a partner like, Pardo Fleet Solutions, that will enhance your companies production, increase labor productivity by minimizing your companies expenses, keeping vehicles on the road where they need to be – all the while maintained like "our own."
Eliminate inefficiencies by taking advantage of response time and experiencing a well-maintained repair shop
Pardo Fleet Solutions has a core group of Master Technicians devoted to working on every maintenance plan that fits your needs.
Eliminate additional capital investment
Not only do vehicles need constant and vital updates, equipment needed to maintain fleets need essential revisions. The advancement of technology and equipment are forever evolving. Outsourcing your maintenance, all these expenditures won't increase both your capital investment and operating expenses. Rather, you can rely on a partner, like Pardo Fleet Solutions, to maintain your fleet when the cost of maintaining an in-house shop is no longer viable. Let us sustain the cost of the technicians, diagnostics and other costly equipment as we also provide on-site emergency roadside assistance.
Eliminate additional employee support
Maintaining a full repair shop is an investment in additional employees, not only technicians but support administrative personal. Outsourcing maintenance will eliminate the need and reduce your companies overhead allowing you and your team to focus on your core business while Pardo Fleet Solutions maintains your fleet.
Pardo Fleet Solutions offers a variety of options and programs that will fit your company. Select what is right for your company when choosing to outsource your maintenance.
Tire and Parts Procurement
Complete and Partial Fleet Maintenance
On-Site Maintenance / Mobile Unit – Emergency Road Side Assistance
Diagnostic Technology and Tools
Invoice Billing
All backed with our skilled Master Technicians – trained in all types of equipment and our up-to-date diagnostic technology and tools.
Your Outsource Maintenance Partner
No matter the size of your fleet, or the maintenance need, Pardo Fleet Solutions offers proven programs to help lower operating cost, increase your labor productivity and enhance vehicle uptime.
All the while, helping you determine what is right for your company. Complete maintenance or just looking to outsource part of the maintenance. Whatever your needs and budget, we are here to ensure complete program satisfaction.
Pardo Fleet Solutions offers:
Parts Inventory Maintenance
Complete and Partial Fleet Maintenance
On-Site Maintenance Diagnostic Technology Tools
Easy Billing Options
Give us a call to further discuss your companies outsourcing needs!